Description
In this module, you will develop your second case analysis on non-metallic aircraft structures. Please refer to the instructions provided in Activity 1.3 – Introduction: Case Analysis for additional guidance.
For this case analysis locate an article, report, or other scholarly publication detailing a problem, accident, or incident surrounding wood and fabric aircraft structures.
Consider the following in your research:
What type of material was used in the aircraft construction?
What inspection procedures were/were not followed?
What method was used to attach the structure to the aircraft?
Are there any advantages/disadvantages to using non-metallic structures?
Be sure to provide alternative actions and a recommendation in your analysis. Examine the Case Analysis Rubric to identify the qualities of an effective case analysis.
Comments by the professor for the previous case analysis.
Comments
Close
Development of Alternative Actions requires two advantages and disadvantages for each alternative. The whole analysis should relate to only one problem. In your recommendation you mentioned the dental field. See my Announcement from today for this assignment.
References
Required:
Required:
Crane's Aviation Maintenance Technician Series: Airframe Volume 1

Chapter 3 – Nonmetallic Aircraft Structures (pages 175 through 211 and 234 through 264)
Additional:
Attachments area
Preview YouTube video Part 1 – Control Surface Aircraft Fabric Covering with Stewart Systems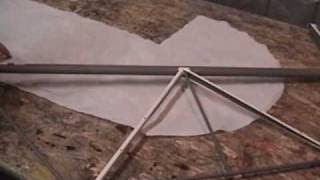 Part 1 – Control Surface Aircraft Fabric Covering with Stewart Systems
Preview YouTube video Strong material – carbon fiber composite materials in aircraft

Strong material – carbon fiber composite materials in aircraft